The must-watch list of college life movies to watch while you are procrastinating with your roommate
Don't feel guilty cuz we all have that moment when we are so ready and prepare to finish that paper but all we wanted to do is watch a movie and eat a big bag of chips (or a tub of ice cream). So let me make it easier for you to narrow down what to watch. Since you who are reading this article might be studying in College or University, we can keep the movie lists in theme.
Whether you are procrastinating writing your paper in the library, having a movie night with your college/uni besties, or reminiscing the fun time you had back on your campus, these movies will bring you the laughter, the drama, and some memories of the college life as we know it.
If you are starting college and feel anxious and overly excited at the same time about your first day. These movies may or may not make you feel better, since some of these can tend to exaggerate the experience for the purpose of entertainment. But who knows, you might end up at some of the weirdest parties ever and all you can do is bring that main character vibes as your main accessories.
The list is some of the movies I found entertaining, but they are not at all in the order of favorites. Let me know which one you like the most. Also, I won't spoil too much by telling what each movie is about, but I will tell you what I think about the movie (fairly) so you can roughly get the idea.
Go to the must-watch College life movies you are interested in
1. Legally Blonde (1)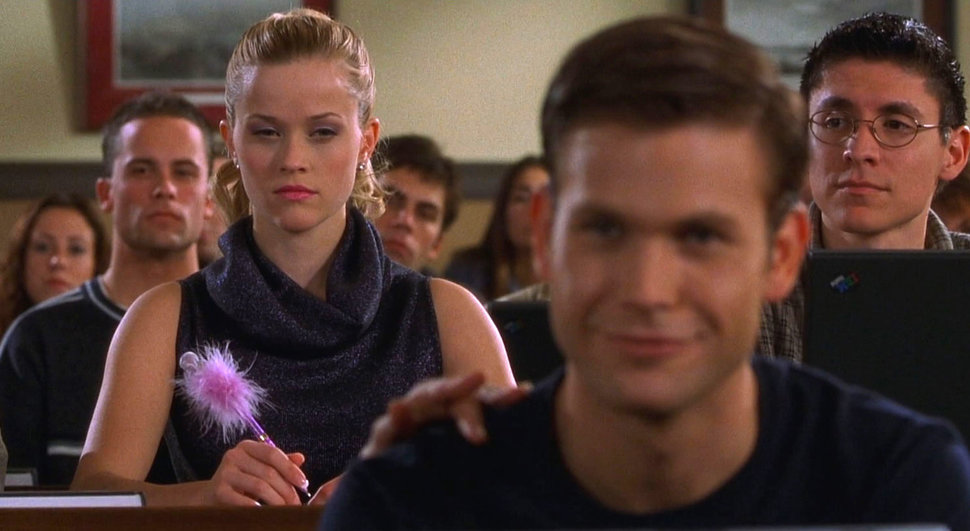 This one is the classic! If you have never watched it, I suggest you watch it immediately. Even if you are not a fan of 00s rom-com, this movie can definitely put a smile on your face. It also doesn't require much energy to watch this since it is almost pure comedy. But not only! The story portrays very good examples regarding feminism and stereotypes. It will leave you empowered and entertained at the end of the movie. It was a perfect movie for a movie night with my friends even when they were a far, using Party mode on Prime Video. I was like they were there with me and it ended up being a
When you are in the mood for:
Sisterhood, Empowerment, Feminism, Revenge, Feel-good romance
Music that gives off the movie's vibe:
2. Life of the party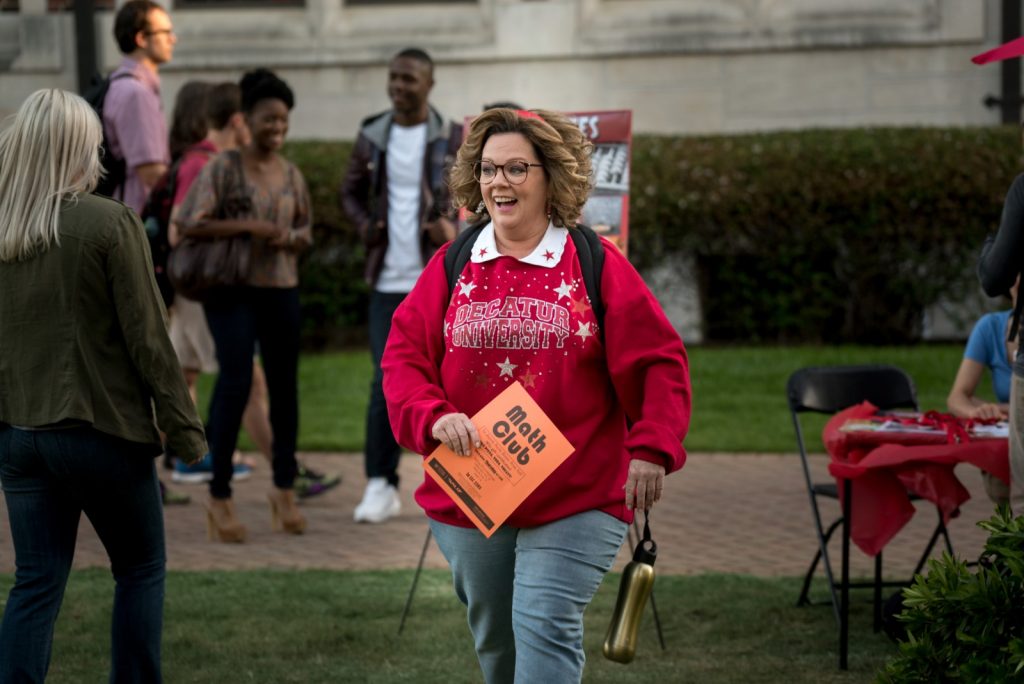 This movie brings the classic rom-com plot to be more modern, which makes it great to watch regardless of your age. Although, it does give me the feeling that it would probably satisfy the "going through mid-life crisis type", it's still a great movie about college life. To be fair, the story is a bit slow in my opinion, but still, it has some quirky comedy to it. 
When you are in the mood for:
Mother-daughter, Sorority, Friendship, Party life
Music that gives off the movie's vibe:
3. Monsters University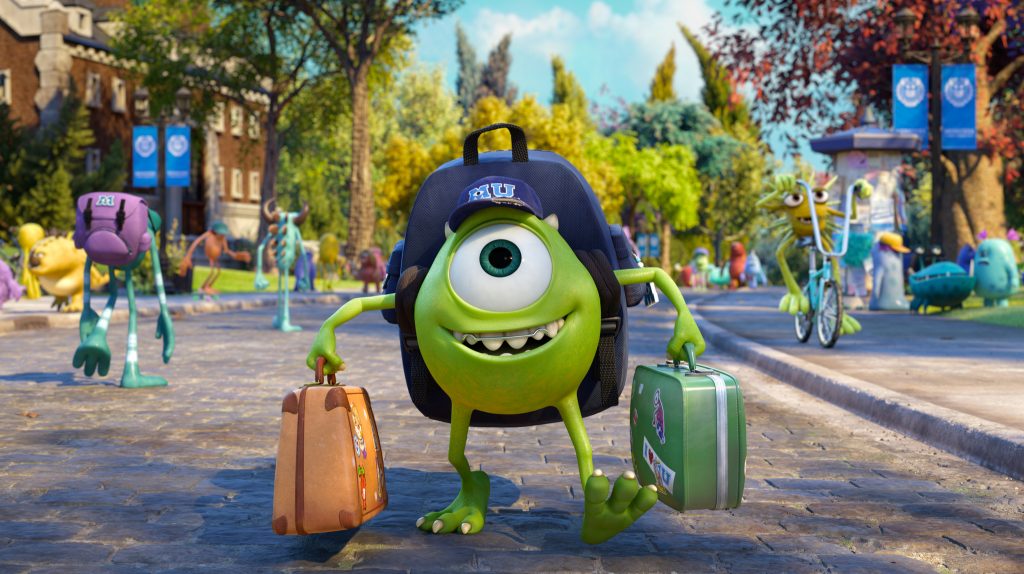 It's a comedy, it's about friendship and it gives you a picture of college/uni life in a very colorful way. If you are a fan of Monsters Inc. then you will love this. It's quite okay if you haven't watched Monsters Inc. before this movie, but it can enhance your experience of watching Monsters University. After all, this movie is a sequel. Overall, I love this movie not only because it takes me back to Mosters Inc. nostalgia moments, but it also gives many college life lesson gems here and there throughout the movie that captures the feeling of college life very well.
When you are in the mood for:
Friendship, Nostalgia, Adventure, Goofy comedy
Music that gives off the movie's vibe:
4. The Social Network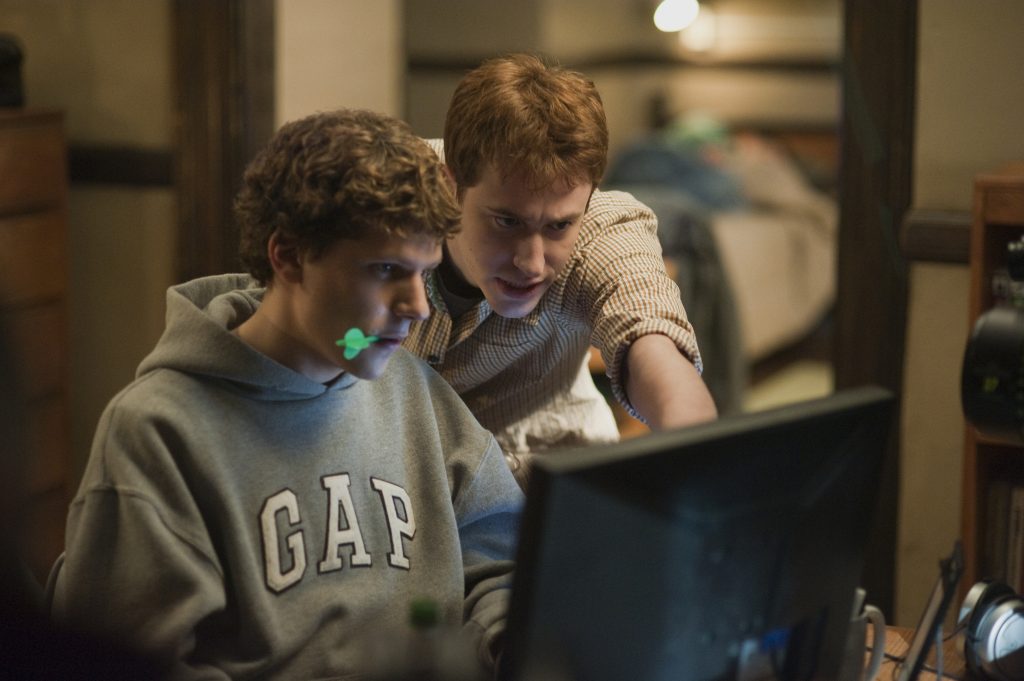 It's a biography type of movie with a lot of drama in my opinion. I mean maybe Mark Zuckerberg had a lot of drama going on in his life at that time. Although the movie is quite heavy for my rom-com-type nature, it can be quite inspiring and the plot is very well written. It shows one of the very realistic college life at the time when you are quite confused but highly capable and driven at the same time. I'd say give this movie a try even if you don't like Mark Z, you will learn a lot, especially about the business world.
When you are in the mood for:
Inspiring, Biography, Controversial, Drama
Music that gives off the movie's vibe:
5. Sydney White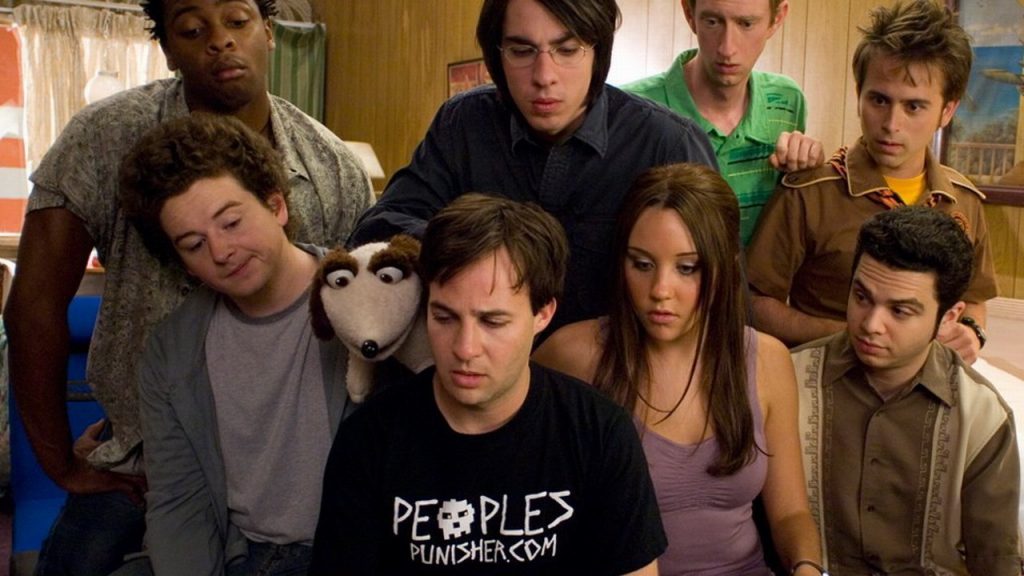 This movie makes me smile so much because it is so cliche in the best way possible. It's the 2000's rom-com about college life that would probably not happen in real life. But it sure does give a main character vibe moments with the heart-warming romance and the classic fairy tale style. It's a great movie to have a girl night or just to put it as a background.
When you are in the mood for:
Sorority, Fairytale, Cliche romance, 00's Main character vibes, Light watch
Music that gives off the movie's vibe: ​​
6. Pitch Perfect (1)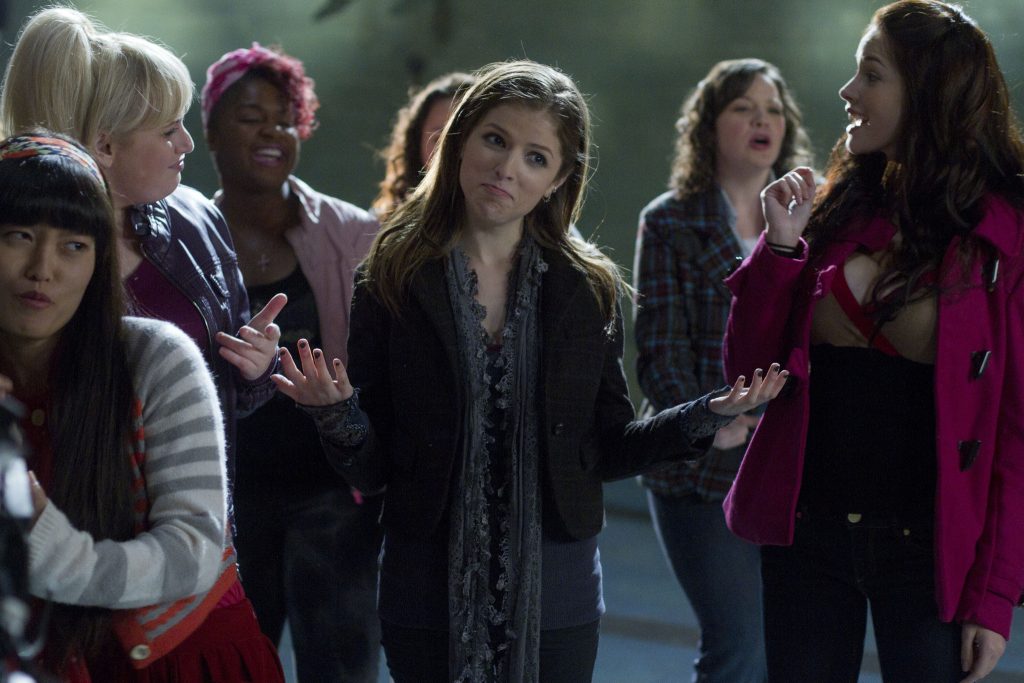 It's a movie with great music, and funny jokes, added to the competition. Without even realizing it, you will be tapping your feet along the songs in this movie. It also shows the part where the characters are fitting into their college lifestyle which has also been hidden under the great acapella singing. Although only this sequel has a college life setting, there are 2 more sequels of Pitch Perfect with equally great music that are definitely worth watching.
When you are in the mood for:
Sorority, Friendship, Sing-a-long, Feisty competition
Music that gives off the movie's vibe:
7. Accepted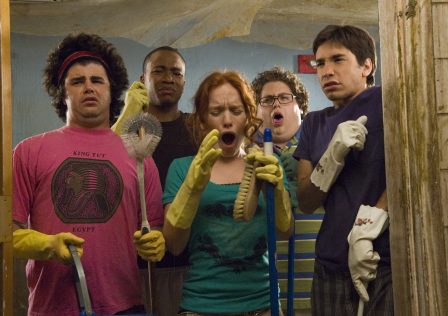 Accepted is such an unconventional movie with great comedy. It is based on the true nature of the college application process and surprisingly very relatable whether or not you got accepted into your dream university. It is definitely not an ordinary college life movie as we know it, but this movie is very uplifting when you feel like you don't belong. It does have some cliche moments of the 00s which I think makes the movie really cute.
When you are in the mood for:
Weird but fun, Unconventional, Think outside of the box, Quirky comedy, Cliche romance
Music that gives off the movie's vibe:
8. 22 Jump Street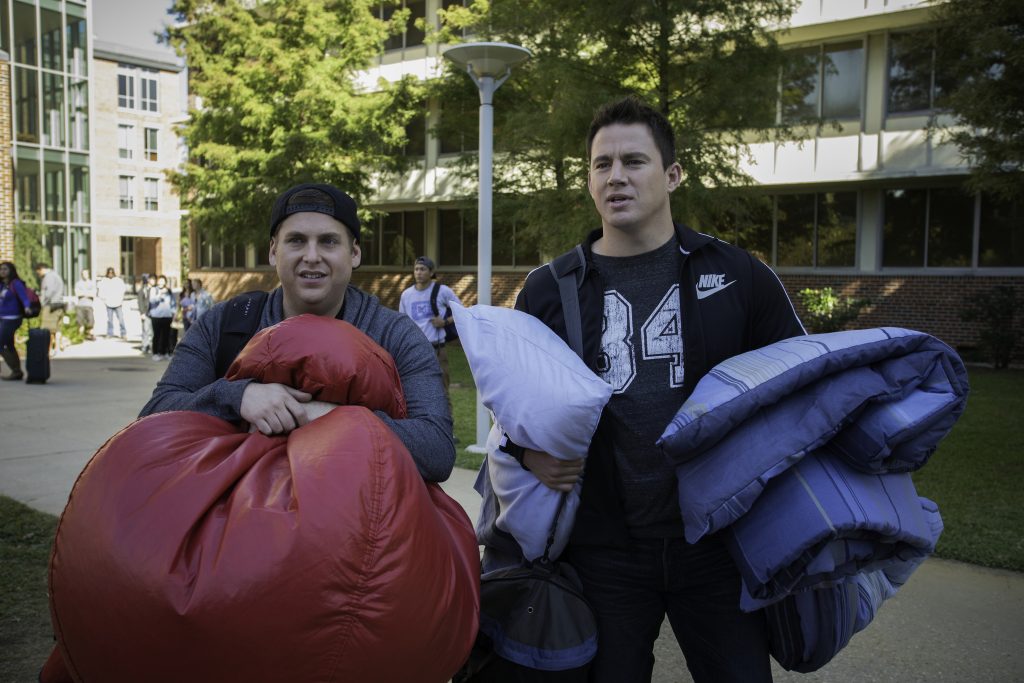 22 Jump Street is a sequel to 21 Jump Street that was based on a high school setting. It's a very fun movie to watch for me and the chemistry of the main characters (Channing and Jonah) is so great, that it makes the jokes even funnier. The trailer doesn't even give away half of the jokes. The movie is based in a college setting but there is more to that which can be a nice change of vibe. Overall, it's a great movie to watch when you need a laugh.
When you are in the mood for:
Comedy, adventure, actions, friendship, quirky jokes
Music that gives off the movie's vibe:
9. Mona Lisa Smile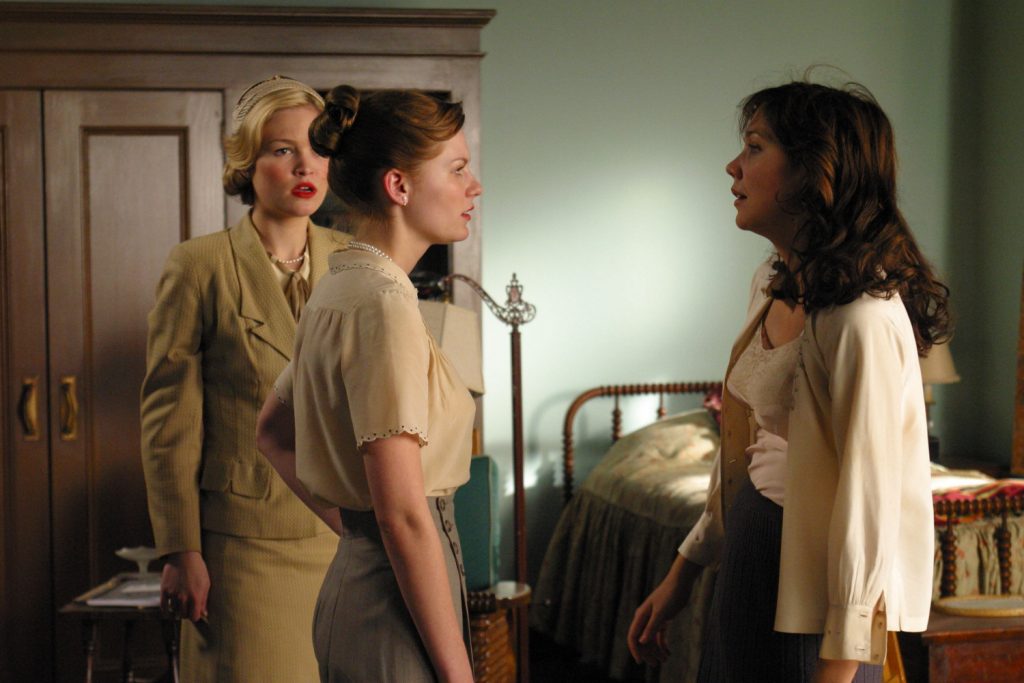 This movie will take you back to the 50s when marriage was important for women, even in college. Even though it won't have much of the modern age college life perspective, it does gives a lot of perspective on life purpose before and after college. I think it's fun to watch a period drama that has given off a positive vibe anyhow. The plot can be a bit predictable but the movie will leave you feeling good at the end.
When you are in the mood for:
Feminism, Romance, Women's power, Challenging the Societal beliefs, Sorority, Feel-good period drama
Music that gives off the movie's vibe:
10. Starter for 10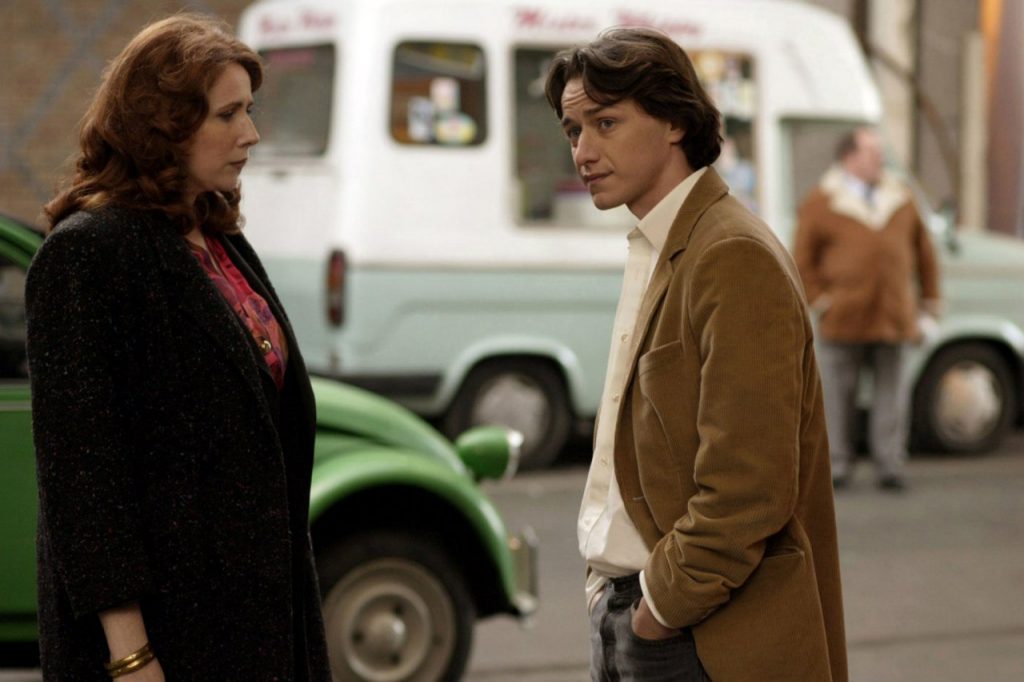 Starter for 10 is an awesome British rom-com with a great set of casts. I watched this movie before I went to the University in the UK (just to get my vibe going, you know what I mean) without knowing much about this movie beforehand. But it turned out to be a really entertaining feel-good romcom that has a bit of a twist in the plot. I'd say if you've been watching many American college movies, this movie could be a fun change of pace. The story is still a bit of a rom-com cliche, but the jokes and the actors make this movie really fun to watch. Here is where you can find this movie.
When you are in the mood for:
Feel-good comedy, Nostalgia, Cliche romance, The 80s vibe, British comedy
Music that gives off the movie's vibe:
Here are all the 10 movies about college life that I have watched or would watch when I don't feel like working at a time. I hope you like the list, and just to remind you to take things slowly, nothing is worth that much stress. Let me know which movie you like the best from this list or what movie you think should've made it to the list.
If you enjoy this, feel free to share and read other similar articles suggested below.
Thanks for stopping by, you are amazing!