If you are a fan of carrot cake and are looking for a recipe that wouldn't make you feel like you need to take a day off just to make the cake – then this recipe is in for the long run.
Having your own go-to recipes for some of your favorite desserts is like having a car with a full tank (or fully charged, if it's electric) parked right in front of your house, ready for a drive. It is a sense of confidence and fulfillment when you know the exact ingredients and measurements like the back of your hand, and all that is left to do is to take the actions. It is how I feel every time I make carrot cake, so I thought that I would share my recipe with you. It does take some time to remember this recipe but I can guarantee you that it doesn't take much to master this recipe.
This no-egg carrot cake recipe is incredibly easy to make and the cake itself is actually vegan since the only animal product I use in this recipe is the cream cheese. You can replace it with any vegan cream cheese alternatives, and there you got yourself a vegan-friendly carrot cake!
The only thing that would stop me from making this carrot cake is that I have to shred the carrots. Since the cake uses about 2 cups of shredded carrots, I was left feeling I have grown a new muscle group in my arms every single time. But that was all because I didn't use that good of a grater. So that was probably the most challenging part of this recipe.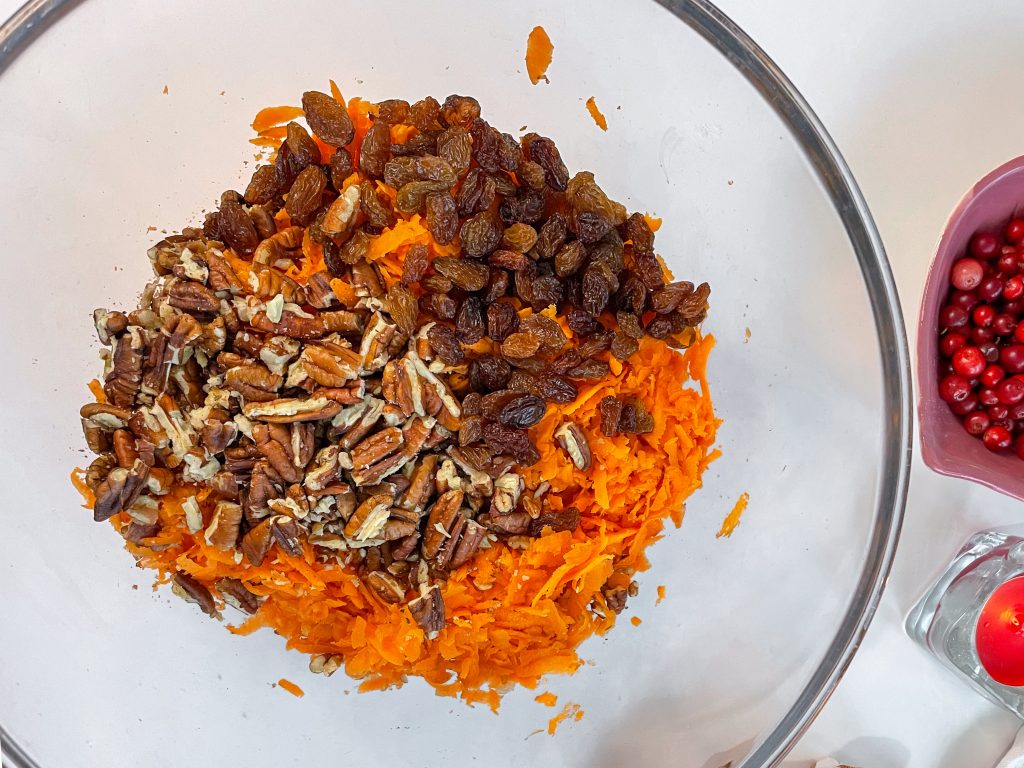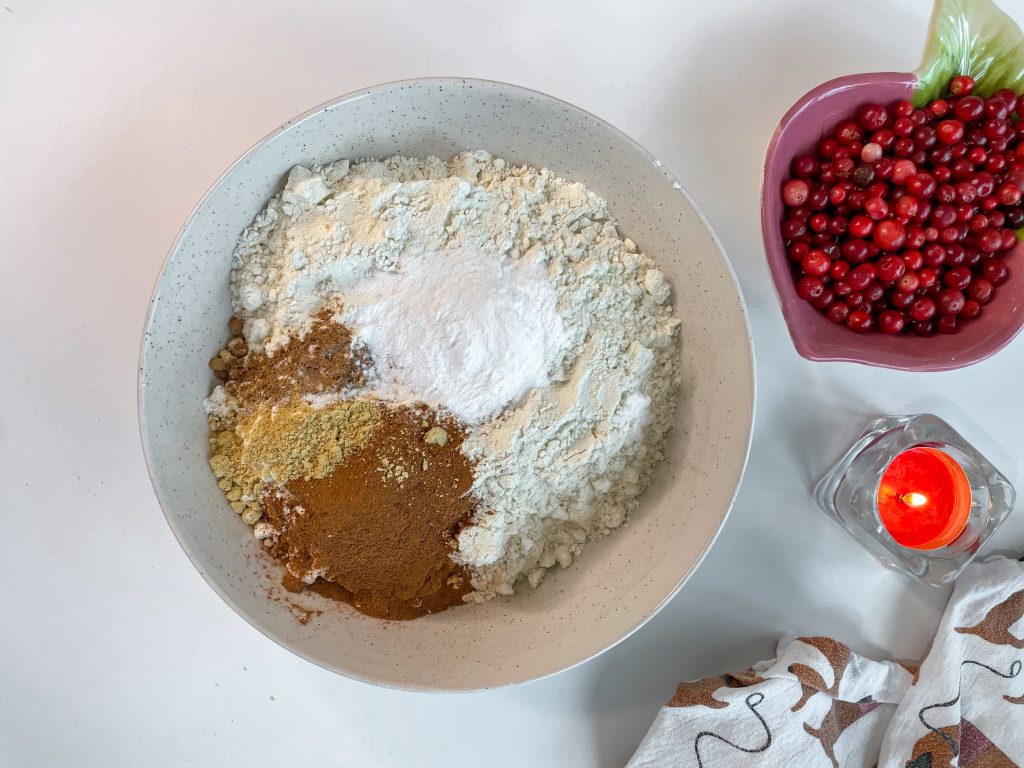 Since this recipe is still a cake, it would take about 35 – 45 minutes to bake the cake alone, depending on the size of the bakeware and how you divide the batter. For this recipe, I use 2 cake tins with the size of 1/2 liter (diameter = 16cm or 6.25 inches). The size of the bakeware will affect the baking time and could affect the moisture and the texture of the cake. I recommend keeping an eye while the cake is baking, especially towards the end after the middle has risen. The most common way to check if the cake is ready is to do the toothpick check, basically by inserting a toothpick or paring knife into the center of the cake to see if it comes out clean. But since this recipe doesn't use egg in the batter, the cake is ready when the toothpick comes out with some crumbs (the crumbs should look dry). The cake will continue to cook while it's cooling down.
Anyhow, give this recipe a try and conduct your own experiment with it. Feel free to twist and tweak this recipe as you like. If you like this recipe, check out my other social media platforms under @onehappyavo. Hope you will enjoy baking this carrot cake as much as I do and have fun baking!
My Go-to Easy Carrot Cake Recipe | Baking recipes to learn this Autumn
Course: Dessert
Difficulty: Easy
If you are a fan of carrot cake and are looking for a recipe that wouldn't make you feel like you need to take a day off just to make the cake – then this recipe is in for the long run.
Ingredients
Dry Ingredients to be sifted

2 cups all-purpose flour

1 tablespoon baking powder

1 tablespoon ground cinnamon

1 teaspoon ground nutmeg

2 teaspoon ginger powder

Other ingredients

2 cups carrots grated

1/3 cup sugar (brown sugar work best)

1/4 cup raisins

1/2 cup pecans chopped roughly

2/3 cup oat or almond milk

1/3 cup light vegetable oil

1/2 cup apple sauce

A pinch of salt

Cream cheese frosting

1/2 cup powdered sugar

200g or 7 ounces cream cheese (light version with 11% fat works best)

1 tablespoon or 1/2 a lemon zest
Directions
Preheat the oven to 170˚C or 340˚F. Line your cake pan with baking paper.
Grate the carrots with the grater using the part with the small whole. Transfer the grated carrots into a large mixing bowl or grate directly into the bowl.
In the large bowl with the grated carrots, add the ingredients in the other ingredients categories including sugar, raisins, pecans, milk, oil, and apple sauce. Mix the ingredients together using a spatula.
Sift over the dry ingredients (flour, baking powder, spices, and salt) in the bowl of other ingredients. Mix with a spatula until there are no lumps of flour left.
Transfer the cake batter equally into two cake tins, and bake for 35 – 45 mins or until a toothpick inserted comes out with little dry crumbs.
Let it cool down in the tin for 20 mins then remove the tin, and let the cake cool down completely on a baking rack.
Frosting
In a clean bowl, mix together the cream cheese, powdered sugar, and lemon zest using a hand mixer, or a whisk until all the ingredients are well incorporated.
Depending on the type of cream cheese you use, the frosting doesn't usually fluff or double in volume. So not that much whisking is required for this type of frosting.
Keep in the refrigerator until the cake is completely cooled down, or apply frosting on top of the room temperature carrot cake in between the layer and on the top of the cake.
Decorate the cake with pecans or however you prefer.
Recipe Video
Notes
The cake can last for 5 days in the refrigerator, freezer is not recommended to store the cake in.