As the weather is getting colder, there is nothing that can warm you up from the inside out like mulled wine does. If you are looking for a perfect mulled wine night with some food to pair with, here is some guide to brighten up your mulled wine session.
Making or drinking mulled wine is one of the signs that say festive season is starting! There are different names and recipe for this warm spiced red wine around the world, and one thing in common is that we are obsessed with this beverage in the dark cold December night.
Mulled wine can be a great upgrade to your festive party or a great company on a holiday movie night. There are the ready-to-heat mulled wine that you can get from the super market which are mostly super sweet and alcohol (almost) free. But if you are looking for the true spiced boozy beverage, I'd recommended you mull the wine yourself!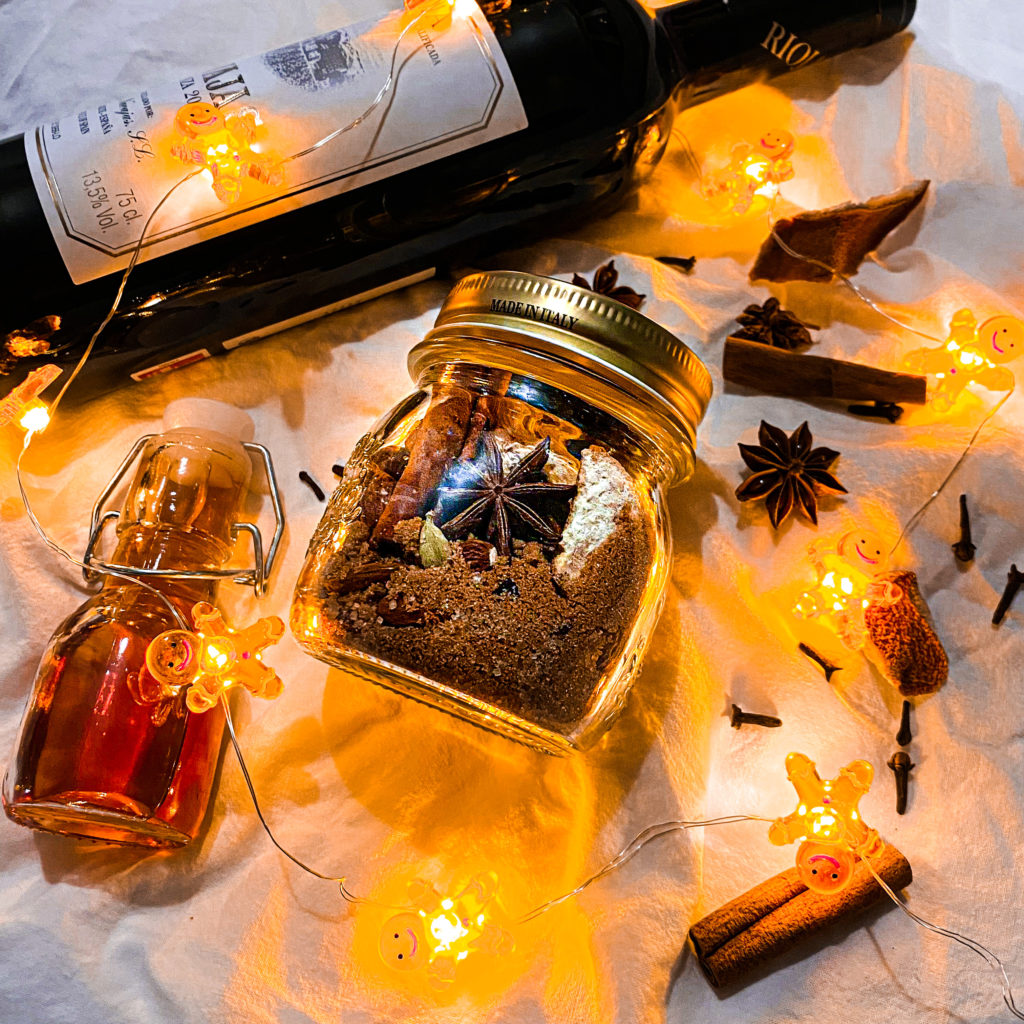 What you will need to make mulled wine
Wine: You can make mulled wine from both red and white. Scroll down more to read about which types of wine to pick.
Herbs: The most common ones are cinnamon, star anise and ginger. Although herbs like clove, nutmeg, cardamom, vanilla pod and bitter orange are also being used depending on where the recipe is from.
Fruits: Orange is a standard ingredient in many recipes. Some countries original recipes can include pear, apple, lemon and cranberry. Raisin (and almond) is also a must in Nordic countries.
Sugar: Caster sugar works just fine with any recipe. Other types of sweetener that are quite common are honey and maple syrup.
A Kick: I love to call it a kick because it will actually kick your eyes open. The kicks are brandy, bourbon or aged port wine to be added to the mulled wine to keep your holiday spirit up high.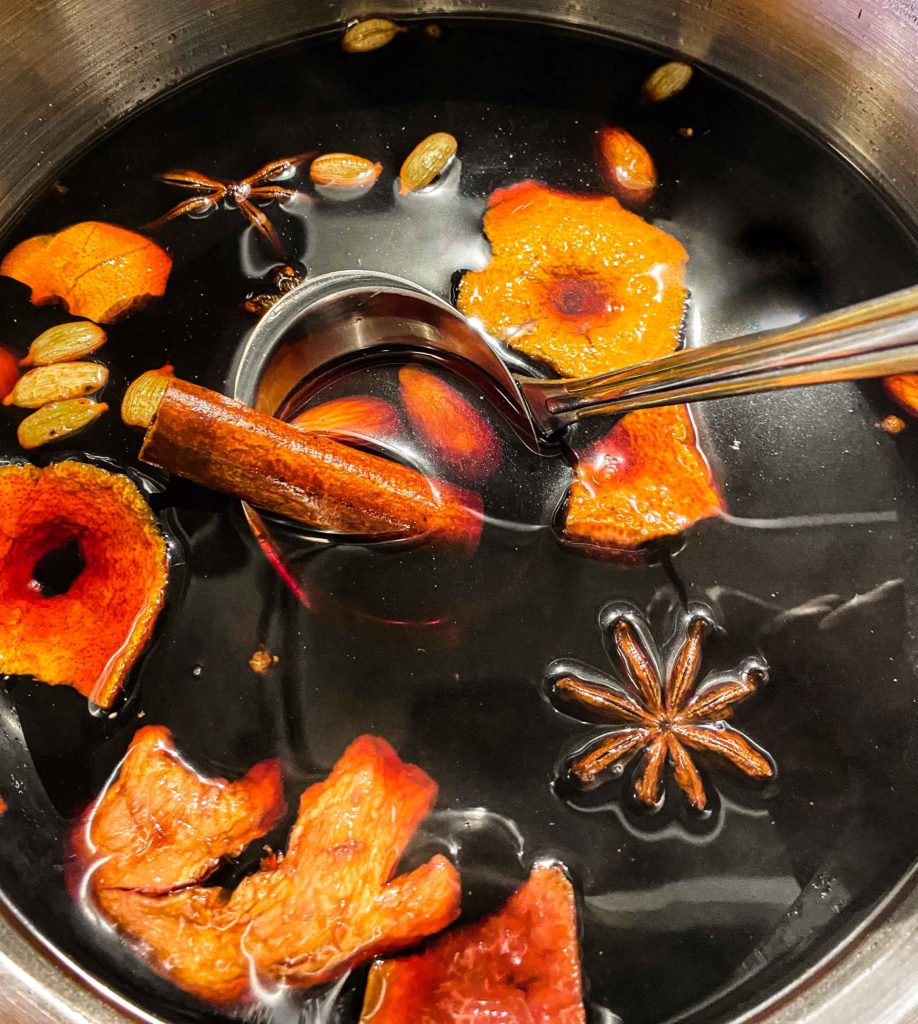 The type of wine to use
The number now rule when it comes to choosing wine for mulled wine is that the wine must be unoaked. For red wine which is the most common one, the best to pick is red wine that is quite dry (high alcohol percentage), lots of dark fruits flavor and relatively high in tanning.
The best types of wine to be used for mulled wine are the bold and full body ones such as Carbanet Sauvignon, Shiraz and Malbec. Avoid complex flavour wine such as Pinot Noir, Gamay or even some Merlot.
If you are making mulled white wine, try some bright and fruity type like Muscato, Reisling and Viognior. The rule of using unoaked wine still goes the same with white wine, so you can save that bottle of Chardonnay for later.
The wine you pick doesn't have to be expensive at all, there is no need to mull a great bottle of wine and waste all those original flavors of the delicate wine.
It is super easy and I am sure some of you might have already known how to whip up a pot of mulled wine. I have tried mulled wine in different parts of the world — each of them has one or two differences which we will be talking about later on. Also, you shouldn't be having alcohol on an empty stomach right? So here is the guide on what goes well with mulled wine.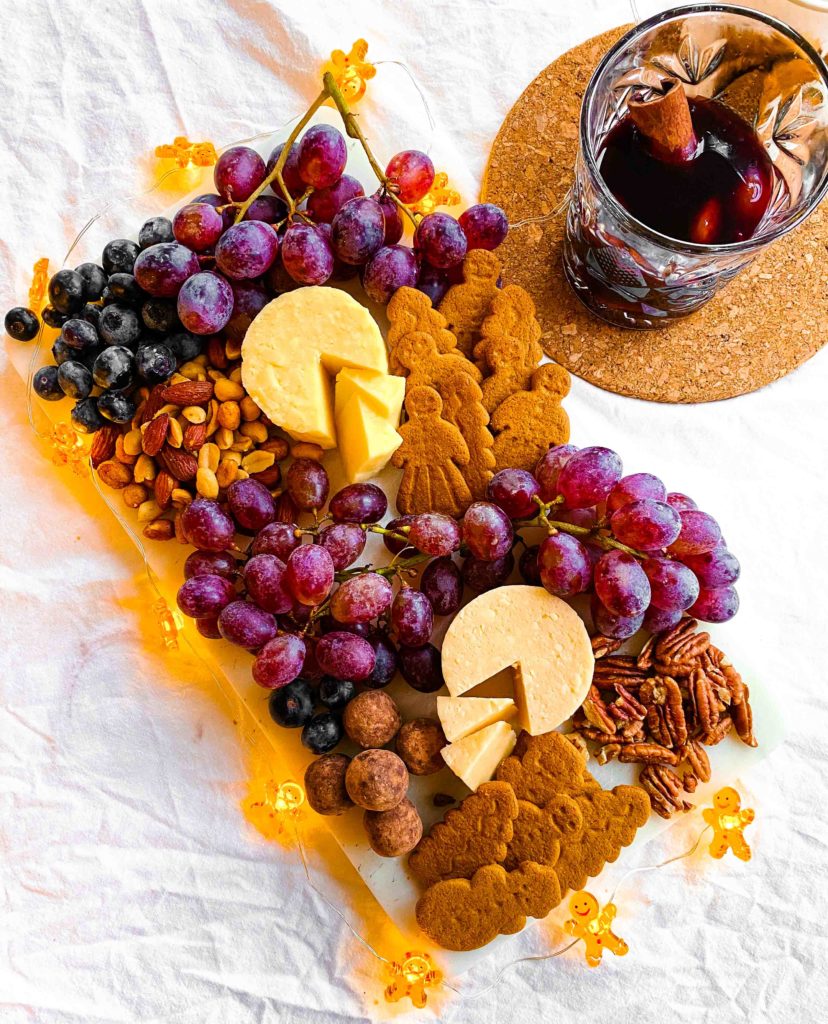 Food that goes well with mulled wine
Appetizer
Let's start with something quite light. This includes when you are just looking for some snacks to have with mulled wine. Since the wine itself is quite sweet pungent in terms of spice, it can go well with something quite salty and/or creamy. Here is the list of appetisers/snacks that goes well with mulled wine.
Cheese: mulled wine pair well with creamy and salty cheese such as Blue cheese, aged Cheddar, Roquefort, Wensleydale, Comté cheese and Camembert. If you are vegan, try some cheese that is cashew nut base or some strong flavor ones.
Nuts: roasted nuts go amazingly well with mulled wine. Salt roasted nuts are your best bet, or some other flavored nuts such as BBQ, savoury herbs and honey roasted.
Pickle Fish/Vegetables: Fermented food is quite common to pair with mulled wine in Scandinavian countries. Caviar and cream cheese can also be another good combination to pair with.
Mince Pies: This sweet and savoury mince pie is a British traditional festive treat. You don't have to be in the UK to enjoy this tradition. Mince pie can be a great snack/appetizer to pair with mulled wine.
Main Dish
Normally you would pair mulled wine with holidays meals such as glazed ham, some roasted meat/vegetables and strong flavor fish like salmon. Here are some guide on what best to pair mulled wine with:
Roasted Meat and Vegetables: You can call them the Christmas dinner classics in some countries, glazed ham is also counted.
Deep Fried: In Germany and Austria, deep fried food such as pork schnitzel with lemon cream sauce is a famous pairing. If you are looking for something a little different, deep-fried spiced mozzarella sticks is also another good option.
Desserts
Red wine is great with chocolate, that is what we know for the fact. Since the mulled wine is relatively sweet and fruity by itself, some dessert can go very well with this beverage.
Dark Chocolate Base Desserts: With the bittersweet flavor, dark chocolate and mulled wine is the best combination when it comes to desserts.
Gingerbread Cookies: what can scream 'holidays' more than this! Don't worry about the sugar content right now, you have the rest of 11 months to do that 😉
Seasonal Fruits: like cranberries, apple and pear are some healthy options.
If you are ready, then let's go ahead and make some mulled wine with my recipe here.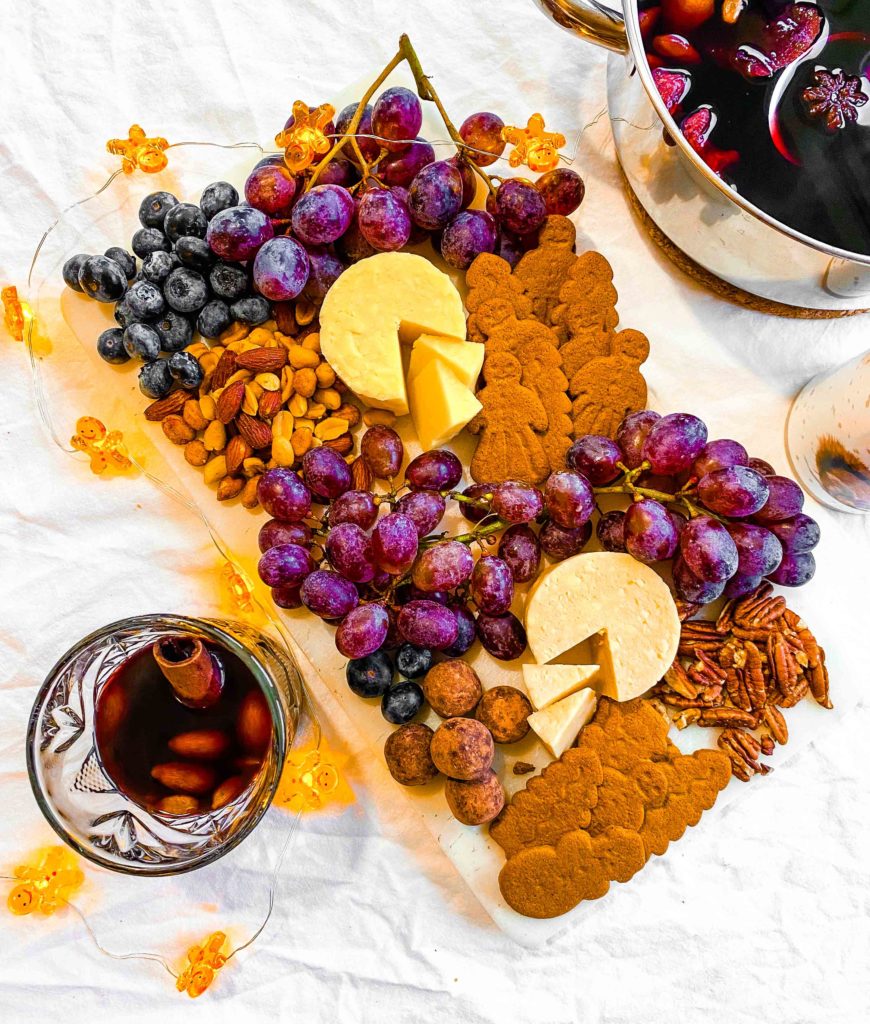 Mulled Wine Recipe with a kick
Course: Drinks
Difficulty: Easy
If you are looking for a perfect mulled wine night with some food to pair with, here is a recipe to brighten up your mulled wine session.
Ingredients
4 Cardamom seed pods

1 Bottle of Red Wine

150 ml Orange Juice (freshly squeezed is preferred)

2 Orange peels

3 whole Cloves

2 Cinnamon Sticks

2 Star Anise

1/2 cup Water

2 tbsp Rasins

3/4 cup Caster Sugar

10 g Dry Ginger Root or 25 g fresh Ginger (optional)

30 cc of Brandy
Directions
Add water, 1/2 a bottle of red wine and orange juice to the pot. Simmer on a medium heat.
Add spices, sugar and raisins. Stir until the sugar has melted. Let it simmer for about 15-20 minutes. The mixture should look a little thicker.
Add the rest of the wine and brandy, let it simmer on low heat to warm it up for another 2-3 minutes. This way will preserve the alcohol level.
Serve warm in a mug or heat resistant glass.